TideFest Fine Arts & Crafts Celebration Vendor List - Gig Harbor, WA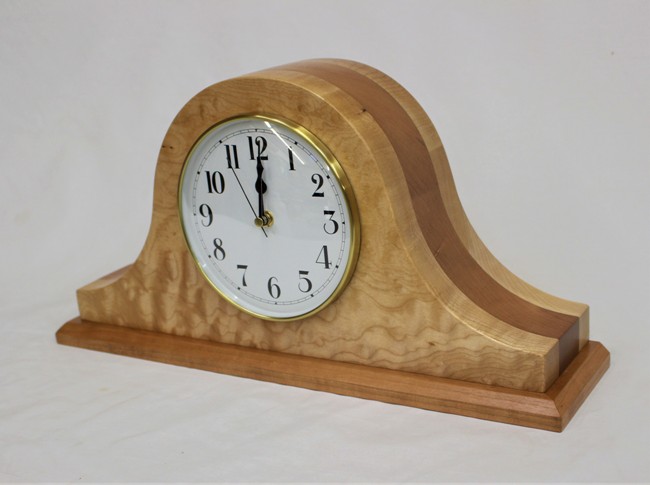 Able Wood Design
Wood - Visit Website
I make high-end functional and artistic wood pieces for the home and as great gift ideas.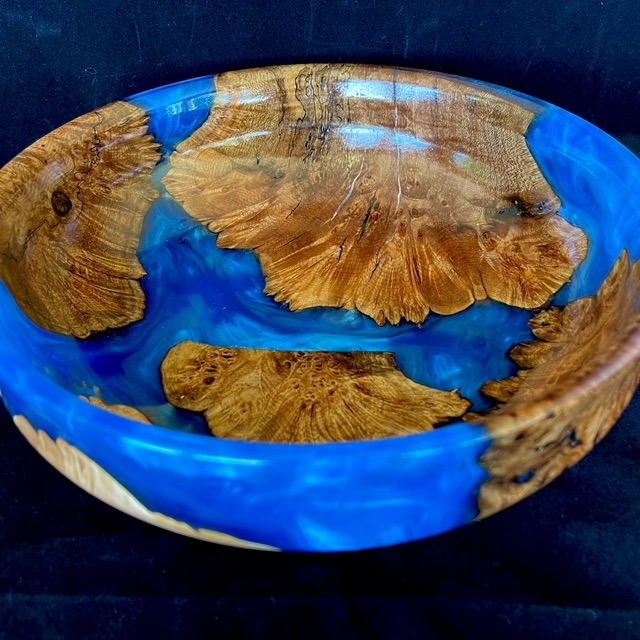 Herron Island Creations
Wood - Visit Website
Handcrafted wood products created from repurposed and storm damaged trees. Prices range from $15-$300
Pams Pottery Place
Pottery
I hand make ceramic tiles using Earthenware clay or mid-range clay and also use prebisqued 04 tiles. The tiles are kiln fired with Cuerda Seca glazes or hand painted with Amaco Underglazes. The framed tiles are framed in solid wood and are high quality professional grade. The jewelry / trinket wooden boxes are professional quality as well. My tiles can be used as wall hangings, trivets, spoon holders or coasters. Price range $20.00 - $65.00
Risk.art
Pottery - Visit Website
I make ceramic pottery, housewares, and jewelry. Price ranges from $5 for simple ornaments to $100 for large vases and lighting fixtures. Most pieced are in the $30-$40 range.
---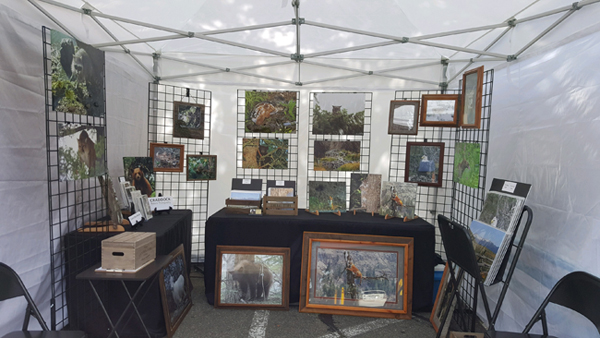 Craddock Nature Photography
Photography - Visit Website
Flat prints, framed prints, canvas prints, custom creations.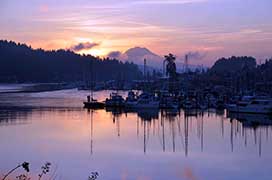 Northwest Moments
Photography
Photography - Photo Greeting Cards, Notecards, matted prints, framed prints, & photo canvases. Prices range from $3.00 for the cards to $125.00 for larger canvases and prints. Prints matted to 11x14 will sell for approximately $20.00.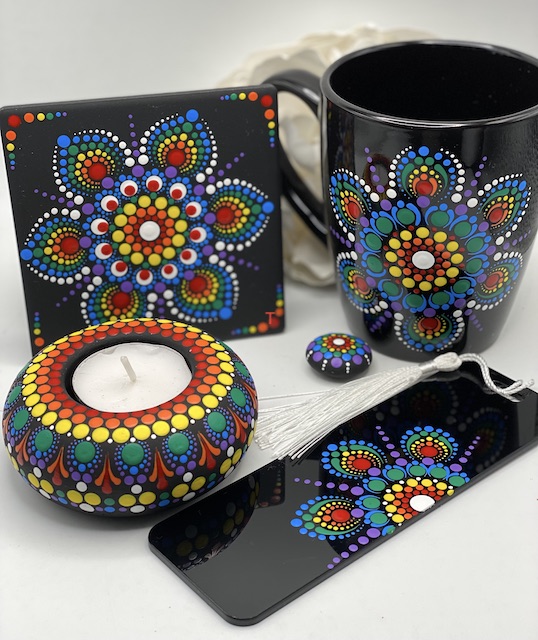 Kristis Rocks and Dots
Painting
I paint both natural and handmade stones, wine glasses, mugs, vases, and tea light candle holders, wood rounds and mirrors.. Prices range from $5-$150
KTA Studio
Painting - Visit Website
My work focuses mainly on printmaking, specifically linocut and etching. $20 to $200
---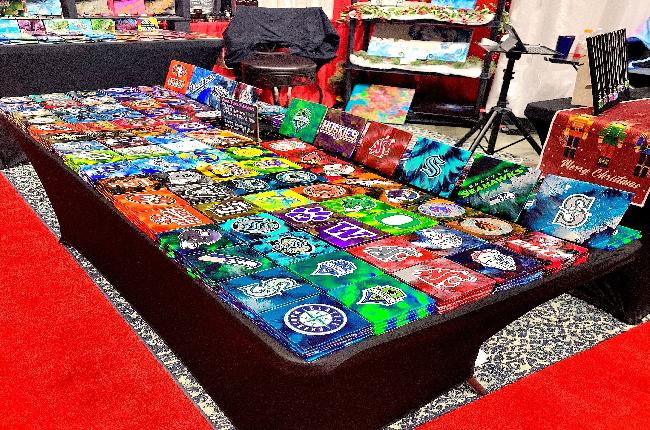 Brightside Art and Gifts
Mixed Media
I am a fluid artist specializing in acrylic pours. I sell paintings of various sizes. My biggest sellers are my coasters and trivets as well as jewelry I make from left over paint from my pours.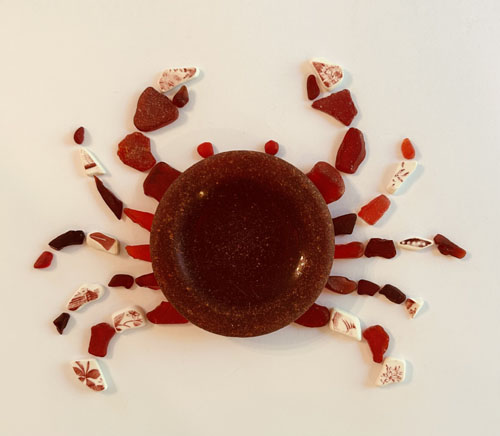 Deborah Gonzalez
Mixed Media
I make honey-bee & mermaid assemblages with antique frozen charlotte dolls ranging from $25 to $150. I make sterling silver wire wrapped jewelry from sea glass I collect in Washington and supplement with exotics the Caribbean. Prices are based on the rarity of color & range from $22 to $100. I also make necklaces from the 1800s handwritten diary of Jane Campbell. Her diary was partially burned in a fire and Ive been selecting meaningful sentiments & sealing them in glass vials.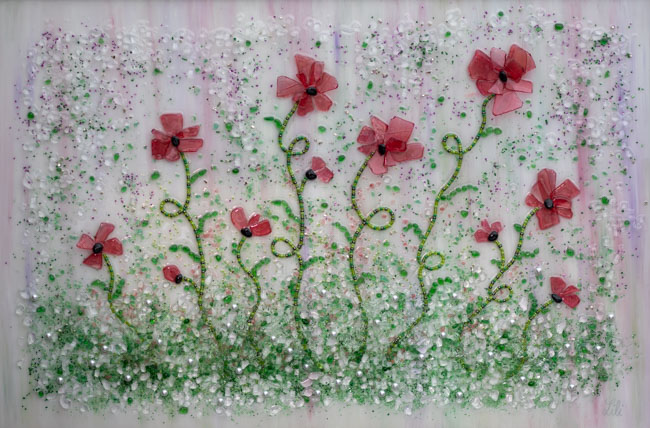 GlassArtography
Mixed Media - Visit Website
My art is nature inspired mixed media. Each piece is painted on canvas or wood with acrylic paints, textured with molding paste and/or crushed glass, then coated in art quality resin. I have pieces ranging $50-$585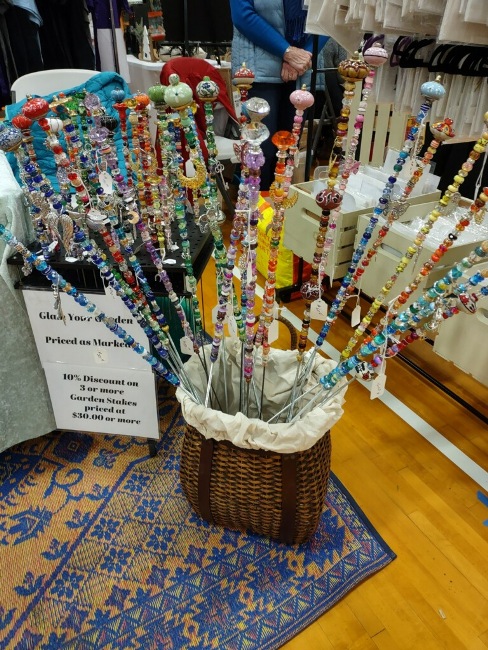 Ju Ju beads
Mixed Media
Hand treaded beads on post for Garden Stakes - beads of all sizes shapes, colors, and materials. Stakes are 12", 2' and 3'
Price ranges from $12 to $70.
---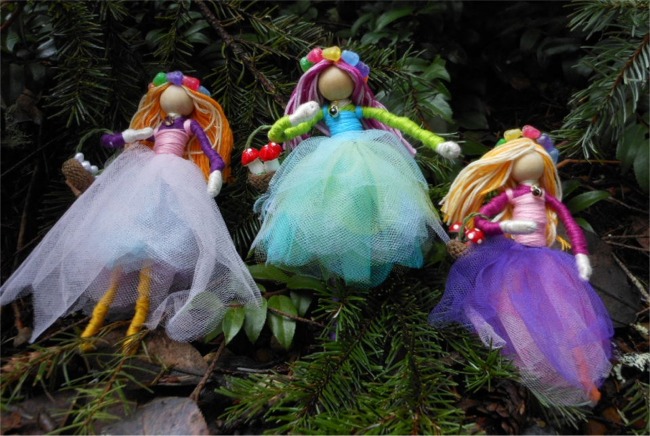 Scarletts Fairy Garden
Mixed Media - Visit Website
Handcrafted miniature twig fairy houses, princess dress up hats, mermaid dolls, antler hair garb, fairy dolls, fairy gardens, fairy accessories, small fairy beds, swings and chairs, fairy garden DIY kits, hand painted glittery fairy wings, floral hair wreaths.
My items are priced from $1.00 to $60.00 and all suitable for kids and adults all ages.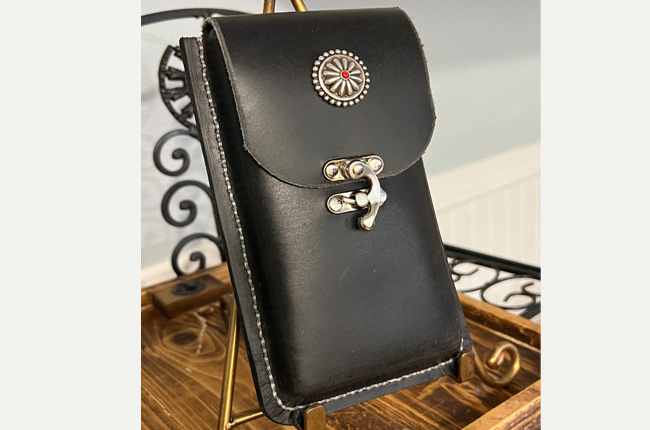 Third Wind
Mixed Media - Visit Website
Third Wind features unique hand-crafted leather cuffs and accessories. Creative upcycling and the inclusion of vintage findings depicts Steampunk Victorian inspired collections. Artisan created and owned, providing beautiful handmade jewelry and gifts including molded leather phone cases, satchels, necklaces, cuffs, bracelets, earrings, belts and more.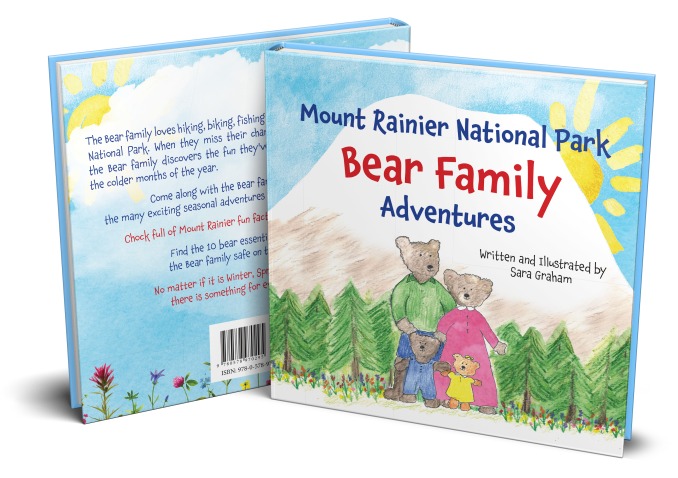 Trailcrossings
Mixed Media - Visit Website
I wrote and illustrated a childrens book Mt. Rainier National Park Bear Family Adventures, I also sell wildflower painted cards, ceramics, ceramic hiking boots, and sea glass crosses/anchors and ceramic Mt Rainier medallions and magnets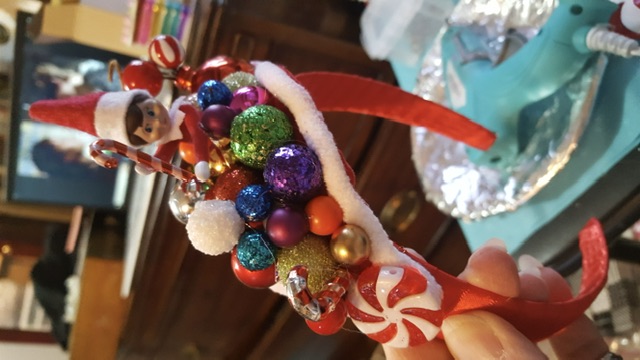 Various and Sundry
Mixed Media
Outrageous and fun decorated headbands.my husband makes wooden wall and desk clocks, decorative shelves and plaques with hooks for keys, coats, etc. price range 10.00- 100.00
---
---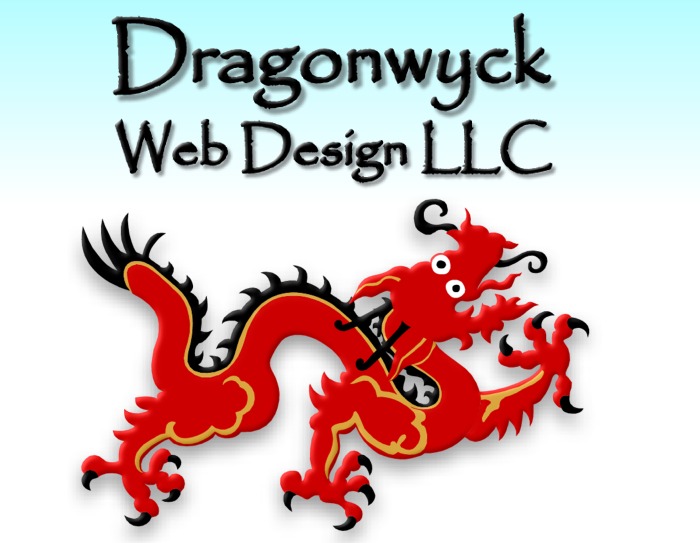 Dragonwyck Design LLC
Miscellaneous - Visit Website
Providing design and hosting services for Tidefest!
Ecletic Endeavors
Miscellaneous
I do both mountain scenes and abstract forms made from stones, rock, driftwood, and rusted metal. These mosaics are framed in barn wood, and/or cedar. My wife paints with acrylics... birds, garden subjects, etc., some on canvas, some on rocks and pebbles. Our prices range from $15 for smaller rock refrigerator magnets to $600 for larger abstract mosaics.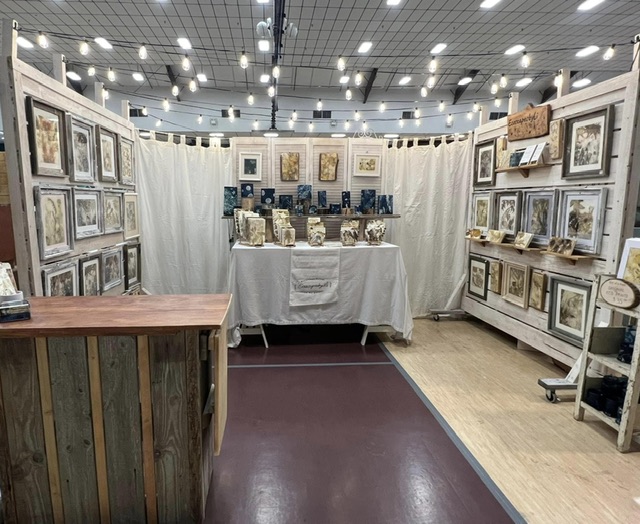 EcoscapesbyLi
Miscellaneous - Visit Website
I am a botanical printer creating framed and matted art prints.
I use the plants I grow in my garden to print their images into watercolor and washi (handmade paper) through a steaming process known as Eco printing.
Plant material is placed between paper or fabric then steamed to release the natural plant pigments and images.
I also Cyanotype watercolor paper to frame and washi which I then make into luminaries.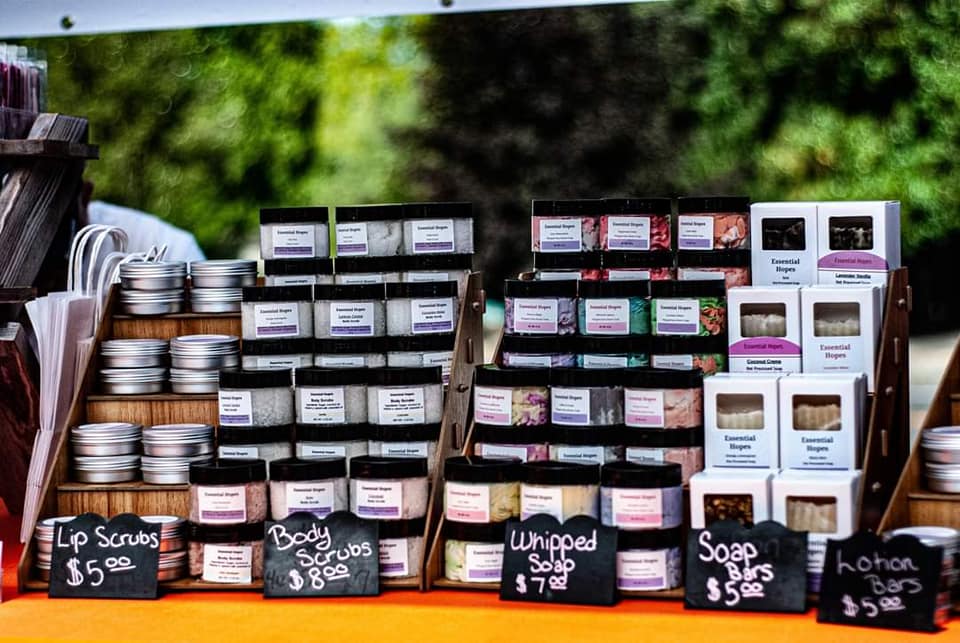 Essential Hopes
Miscellaneous - Visit Website
Our product ranges from our lip balm selling at $3 to our Bath salt teabags selling @ $15 or our candles selling from our mini bubble candle selling at $5 to our pillar candle selling at $15
we all have bath bombs, soaps, body scrubs, lotions bars, beard oil, bubble bath and makeup remover wipes.
---
---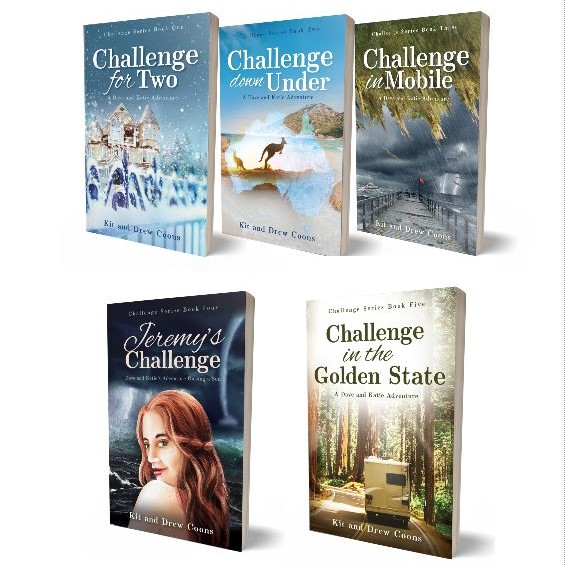 More Than Ordinary Lives
Miscellaneous - Visit Website
My husband and I are Washington authors. We will be vending our novels. Our novels range from $10 - $15.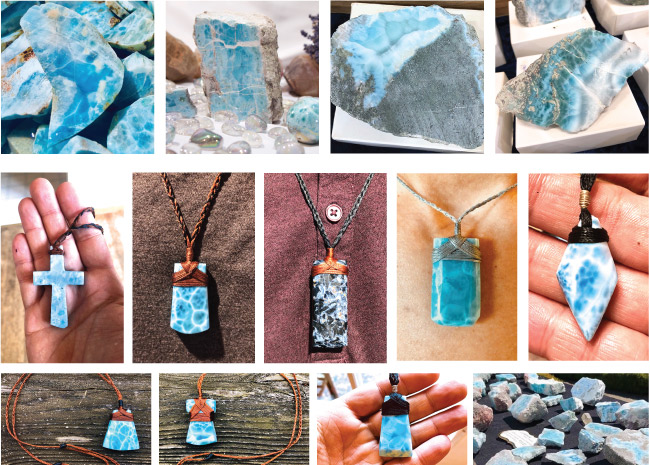 One Haiku
Miscellaneous - Visit Website
We would like to sell gemstones in various forms: hand-cut/polished gemstone pieces, handmade toki necklaces, hand-carved/polished gem cabs & mini carvings and Amethyst plant stands. Wooden handmade/painted crystal grids. In addition we also offer services to promote at this event: Reiki, seer readings, intuition practice courses, children intuitive art classes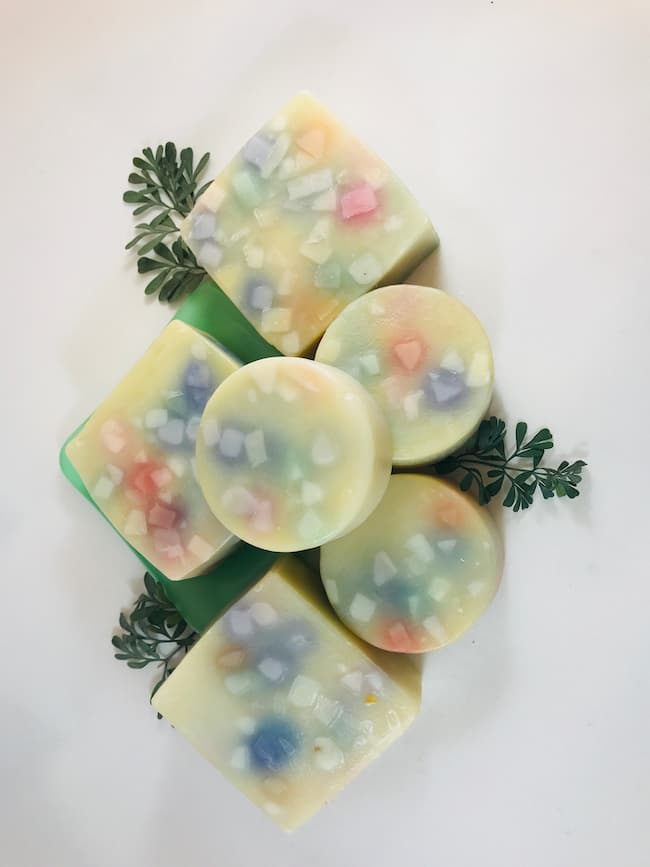 Paulas Soaps
Miscellaneous - Visit Website
All natural handmade soaps, bath bombes, salves, body butters, etc. Some packaged as personal care gift items. I use the finest herbal ingredients and aim to gently, effectively clean and care for skin, while pleasing the senses with scents and color.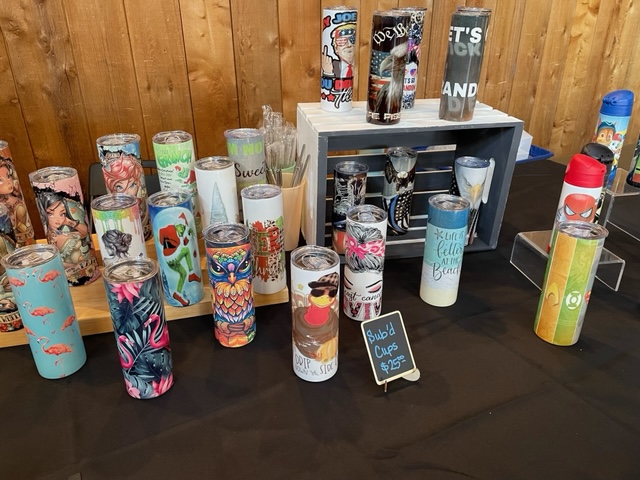 PNW Tumblers & More
Miscellaneous
Personalized kids cups, adult hot cold cups and SnowGlobe cups.
Price range $5-65
---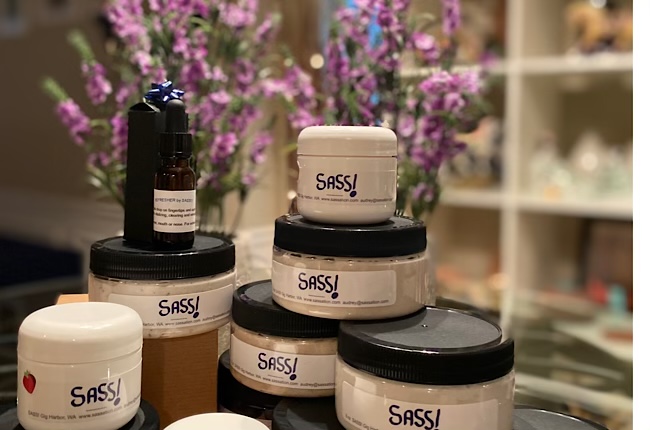 Sass!
Miscellaneous - Visit Website
Fully handmade, organic, eco friendly hand and face scrubs. Various scents and sizes. All will be holiday themed and based. Price ranges from $5-$50 dependent on size and type.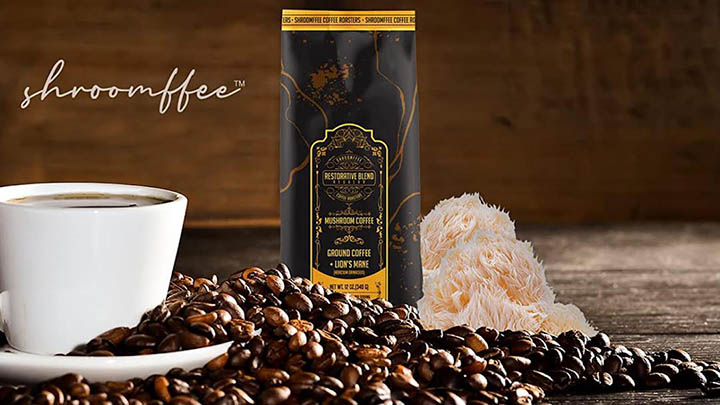 Shroomffee
Miscellaneous - Visit Website
We sell speciality coffee infused with gourmet lions mane mushrooms. We also sell mature and appropriate mushroom clothing, apparel and accessories that connect with mushroom enthusiasts.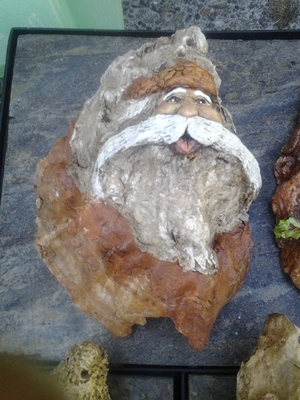 VillageCraftsDeniseWilliams
Miscellaneous
I am unsure about my booth number but I think that's it ! Same space for several years! I do Art on various shells and driftwood.. Santa's, Witches, Gnomes, Greenmen .. Beach Art with broken jewelry and small shells added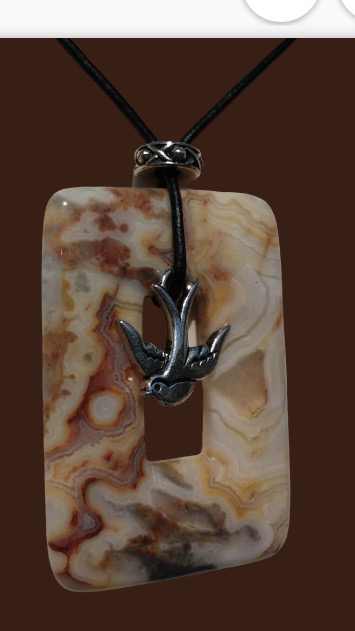 Aspirations By Paula
Jewelry
Hand cut Storytelling stone pendants, $35-$95, Earrings made from rare 1930s East German glass, pre-WWII Czech glass, handblown lamp work glass $25-$45, various faceted gemstones and pearl necklaces, and hand painted copper bracelets.
---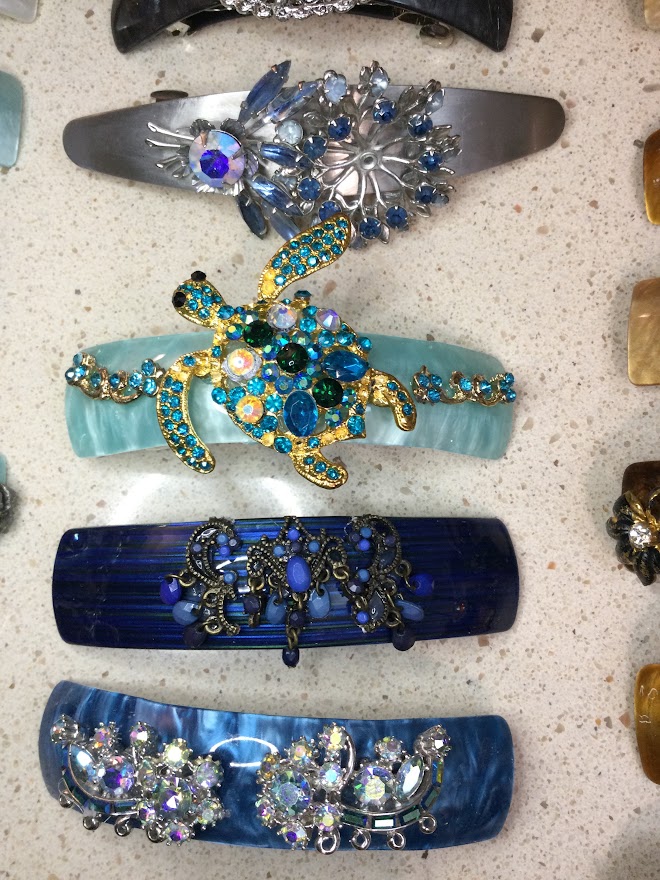 Babs Barrette Shop
Jewelry
I make one of a kind barrettes using vintage and antique jewelry. My pieces run between $3-15 usually depending on the size of each piece and the jewelry used.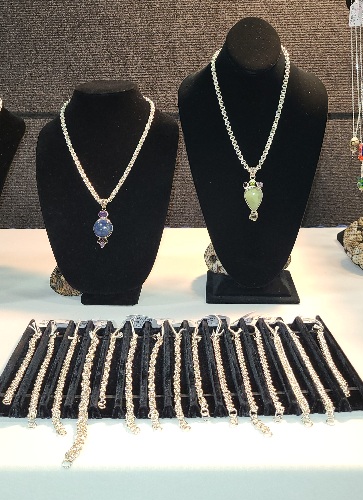 bauble dart
Jewelry
Most of my jewelry is made with sterling silver and includes wire-wrapped earrings, chainmaille bracelets and necklaces, hand strung necklaces and silver bangle and cuff bracelets. My prices range from $25 to $400, depending on the materials used.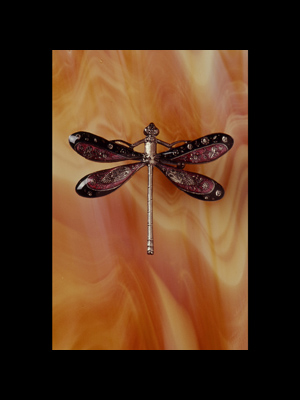 Beth Richman Designs
Jewelry
Art Deco Enamel Brooches $19 to $54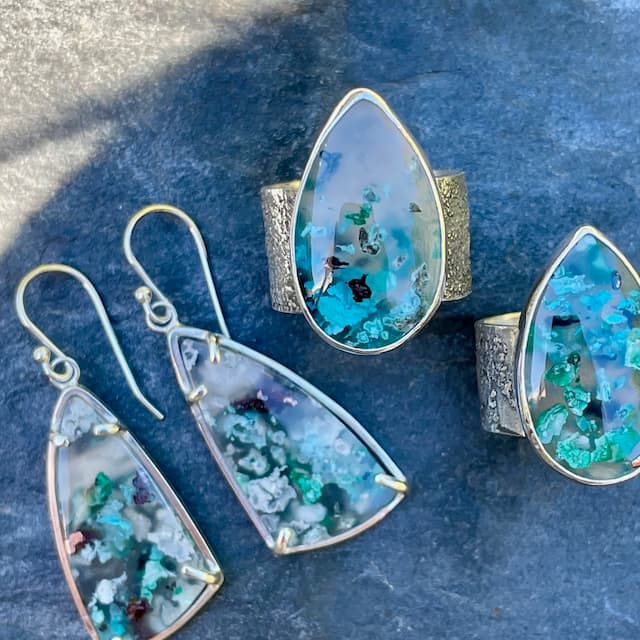 Blue House Crafted
Jewelry - Visit Website
I create hand-fabricated jewelry of silver, gold, and hand-cut gemstones. Most of my work includes understated gemstone pieces, and I also make inlay jewelry using traditional techniques. My prices range from $50-300, with the average price per item being around $150.
---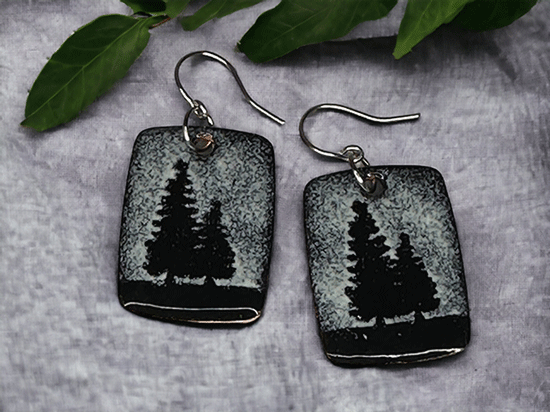 Designed By Meg
Jewelry - Visit Website
I am blessed to get to spend my days hand-crafting enamel jewelry. $24 - $50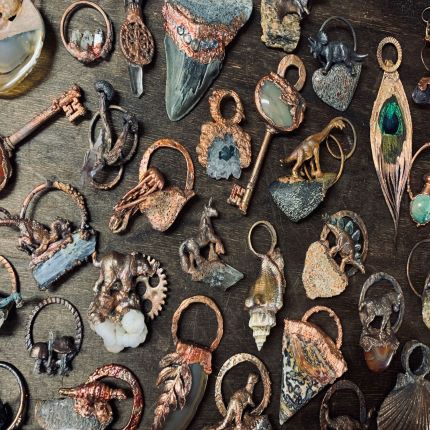 Forest Fancies
Jewelry - Visit Website
Forest Fancies transforms natural wonders into wearable treasures. We are lapidary artists creating one-of-a-kind jewelry out of stone and copper. Using a technique called copper electroforming and focusing on lesser known gems - we have an earthy vibe that sets us apart from other vendors. Some of our favorite materials are gem dinosaur bone and mammoth teeth. We also lovingly curate specimens and incorporate antiquities into our jewelry like Celtic coins and neolithic beads.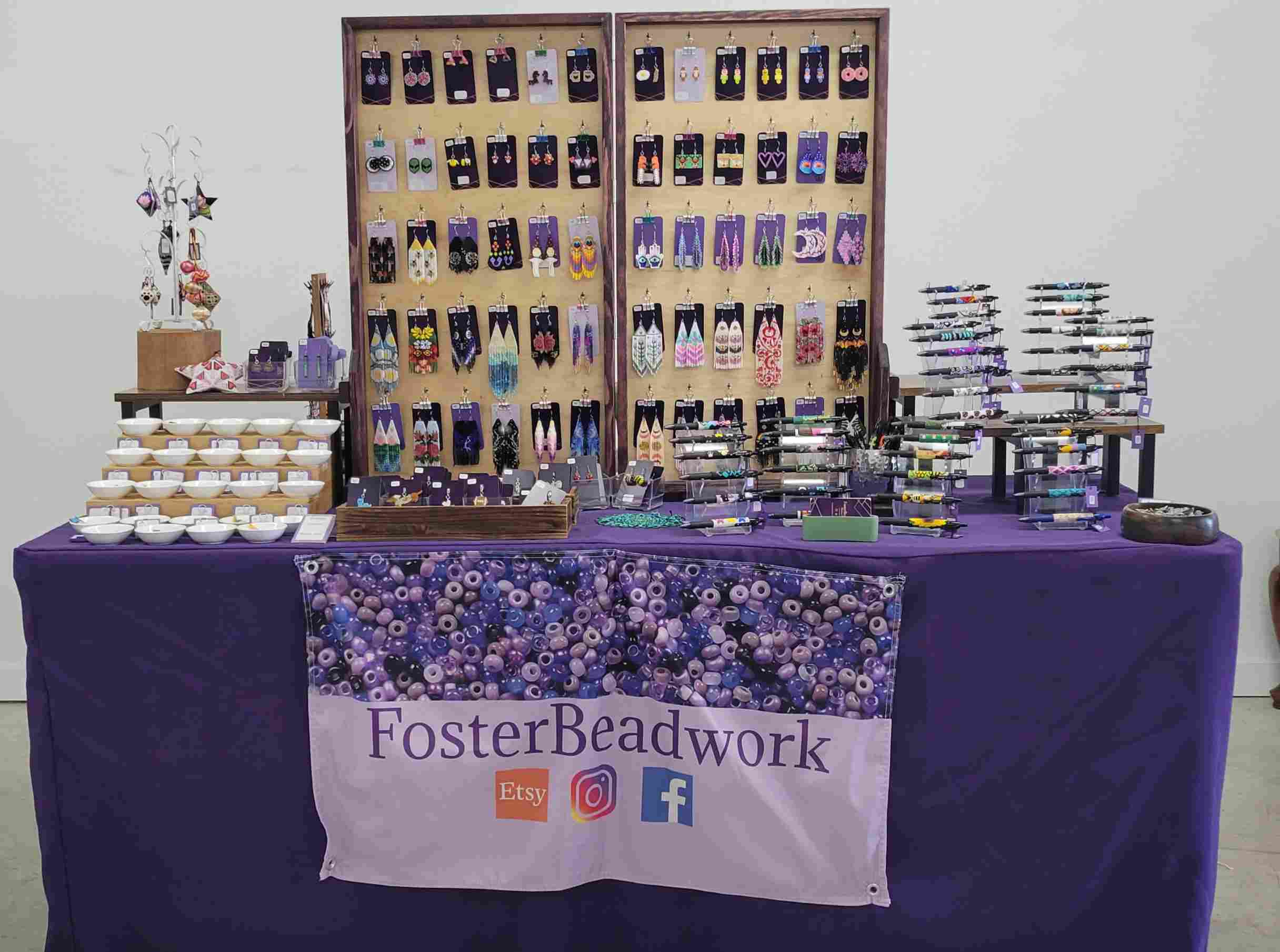 Foster Beadwork
Jewelry
I make a variety of beadwork, from pen wraps to earrings and 3D ornaments. Price range is about $10-100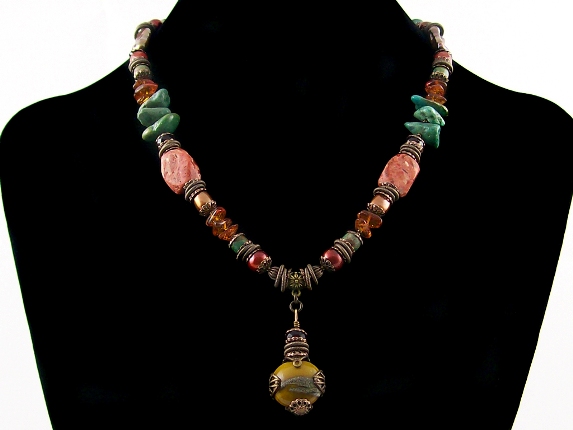 Isabel Mirabeau Jewelry Design
Jewelry - Visit Website
Antique-style necklaces, bracelets, earrings and rings, 100% made by me in my studio in Olalla, WA and featuring various semi-precious gemstones including turquoise, coral, pearl. My designs are a unique style that combines an antiqued European look with the ruggedness of the West. Also including hand-stamped, hand-painted & embossed metal patina pieces, as well as resin-encased antique prints with a very distinctive appearance.
Prices range from $18 for earrings through $125 for necklaces.
---
---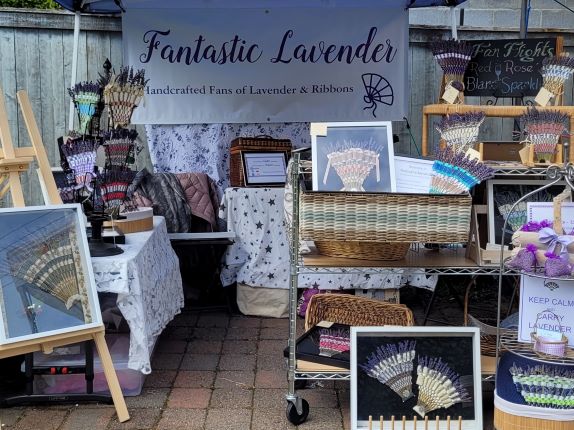 Fantastic Lavender
Fiber Arts
Fantastic Lavender Fans are created by hand weaving ribbons and trims between dried lavender stems to form a colorful and fragrant fan. Each fan is unique and features a different combination of colors and character such as glitter and glitz, while others have rich velvets or lace. Some are framed in shadow boxes or can be a handheld accessory or tabletop display. Most are approximately 12" x 12", or as large as 20" x 15". Prices vary from $15 – 35 unframed or $25 – 65 framed.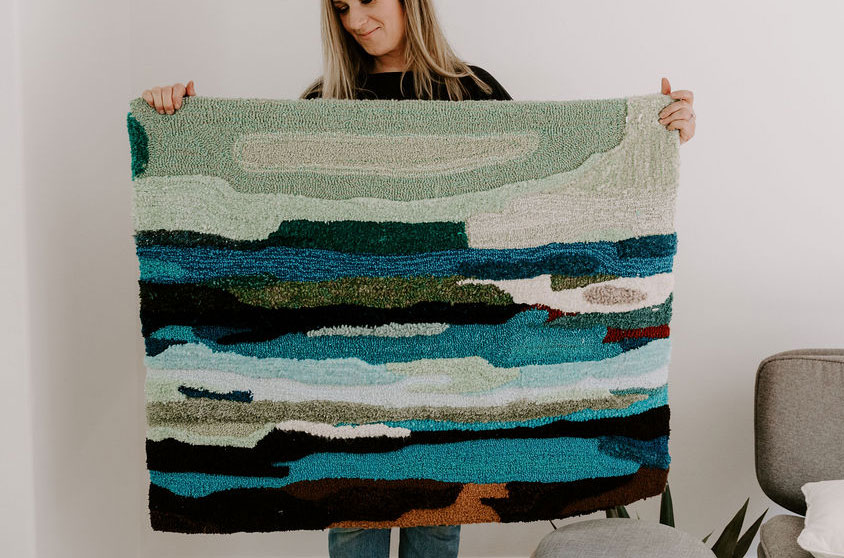 Left Corner Goods
Fiber Arts - Visit Website
I make home decor items for the home often made with fiber. Items include tufted mirrors, stools, wall hangings, plant storage, rugs, wall decor, and more.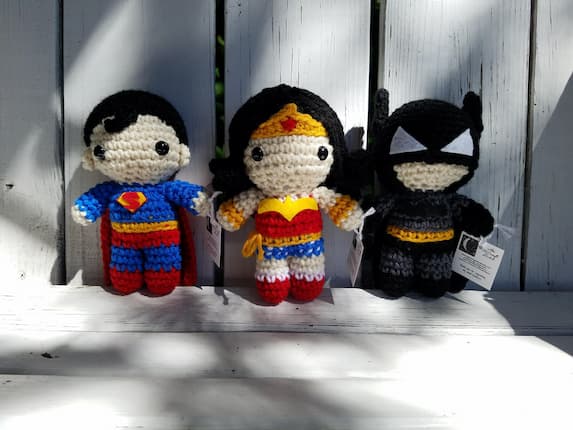 The AliCraft Studio
Fiber Arts - Visit Website
Crochet amigurumi plushies that range from a variety of items such as characters from pop-culture, foods, plants, and animals. My prices range from $5 to $100 depending on the size of the item (I can make some pretty big amigurumis) I like to change my booth to different themes which can be inspired by the seasons, holidays or whatever current film Ive been loving. That is what fuels my creativity and gets me super excited to do events!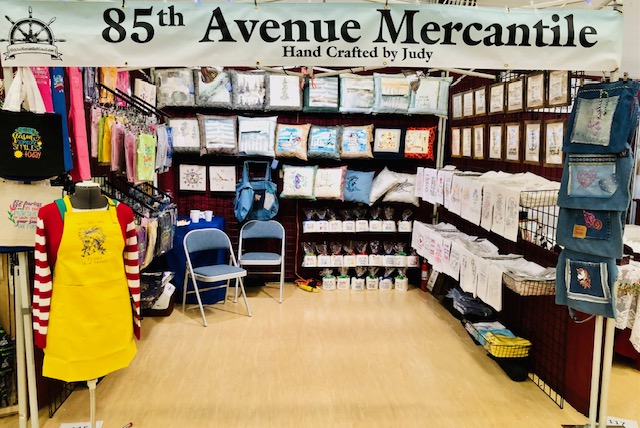 85th Avenue Mercantile
Fabric
I design and create unique handmade bags and purses, pillows, aprons, framed pictures, clocks, and more from high quality and upcycled fabric for those who value creativity and the uniqueness of handmade items. I like to incorporate a nautical/NW theme in many of my items.
My items range from $10 - $160.00
---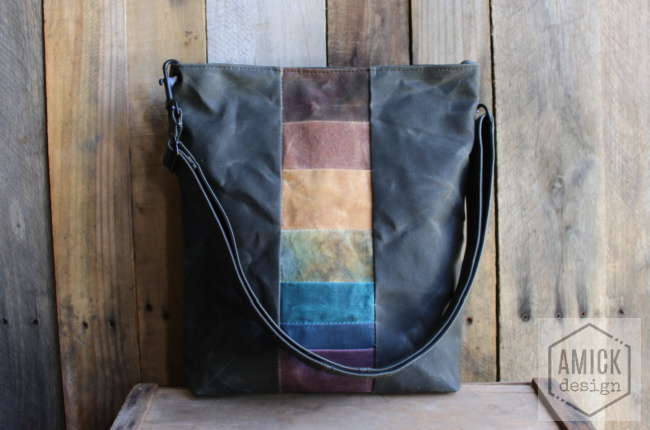 AMICK design
Fabric - Visit Website
I make waxed canvas bags and accessories by treating fabric with 100% beeswax for durability, stain and water resistance. My products feature hand dyed and printed fabric as well as vintage and designer materials. Those fabrics are then paired with industrial grade materials (the same used for military and outdoor gear) and sewn into the finished products that I present to you. Pricing ranges from $7-$250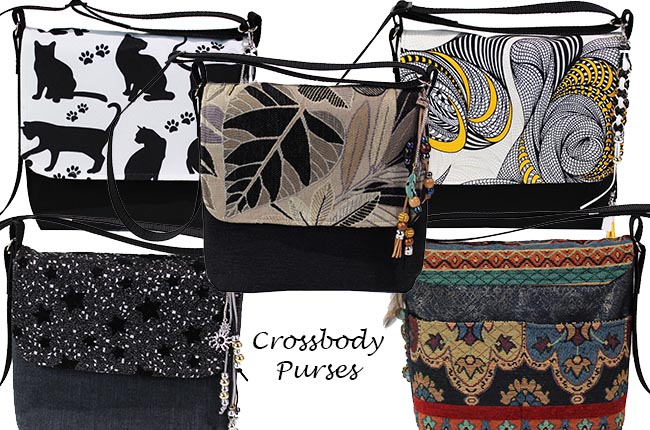 Caraut
Fabric - Visit Website
New & Repurposed Fabric Items: Embroidered denim jackets (wearable art), Repurposed Knit T-Skirts, Denim & Wool Totes and Handbags, Wool Newsboy/Cabbie Hats, Fabric accessories. Prices from $8 - $50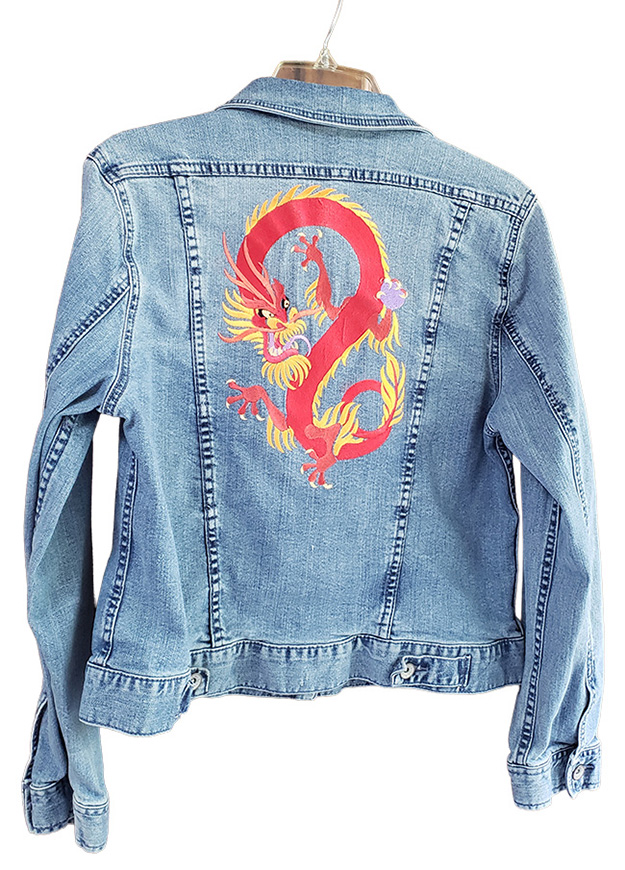 Creative Stitchery by Emy
Fabric
Upcycle embroidered jean jackets $80 - $175
Framed 3D embroidery art $150 - $350
Childrens Activity Books $100
Embroidered Reversible Aprons $50
Jumbo Christmas stockings $45
Totes & Bags $35 - $75
Educational fabric activity books (copyrighted)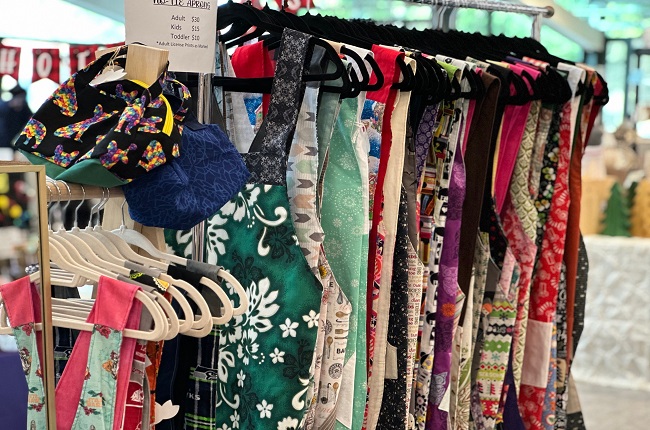 ThePurplePoppins
Fabric
homemade sewn goods. Aprons, scrunchies, totes. Possibly more and mostly sewn goods.
---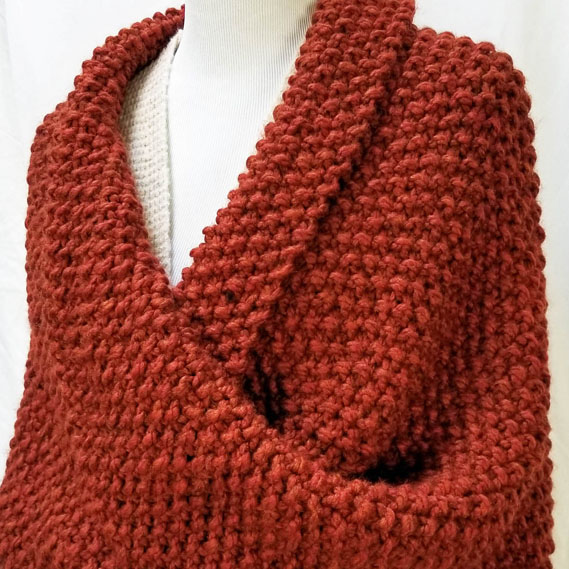 Mary D Scarves and More
Clothing - Visit Website
Mary D.Scarves and More is a handcrafted line of high quality Infinity Scarves, Shawls, Cowls and other fashion accessories created with an eye on current and upcoming fashion trends. Prices range from $10-$85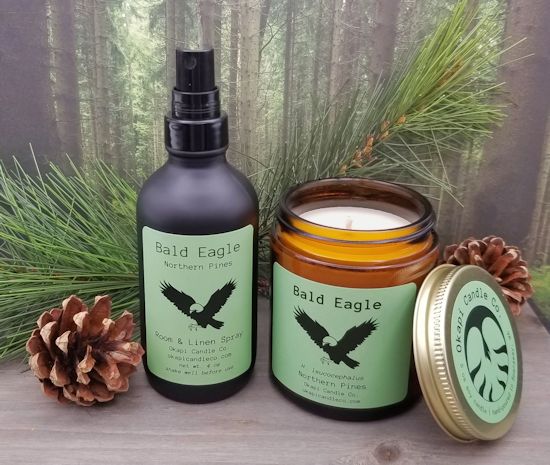 Okapi Candle Co.
Candles - Visit Website
Unique handmade candles and room sprays inspired by wildlife from around the world.